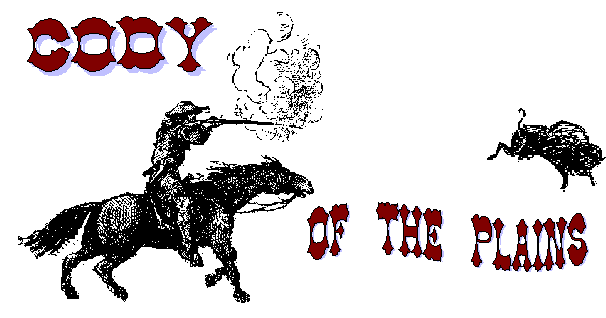 Historical Portrayal through Photographs

In 1867 young Bill Cody embarked on a financial adventure. Along with a man named Rose he started a town. Located about a mile from Fort Hays on Big Creek this town was named Rome.
Cody's Rome was destined to fall in ruin. Here Kirk poses as Bill tending bar at the Cody Rose Saloon located in Rome, KS 1867.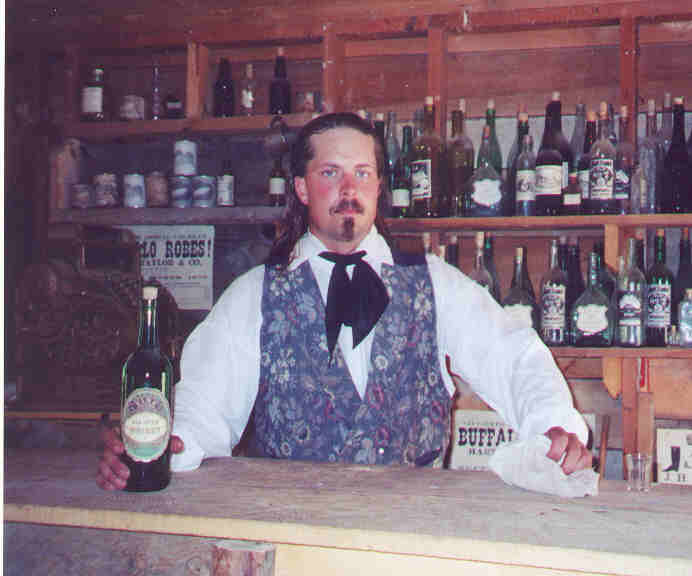 In the Spring of "68" Bill was hunting Buffalo for Goddard Bros. to feed the
workers of the Kansas Pacific Railroad. Here Kirk poses with the help of a friend as Bill and his
Butcher, a man named Scotty, fort up against attacking Indians under the wagon they used to bring the meat back to camp.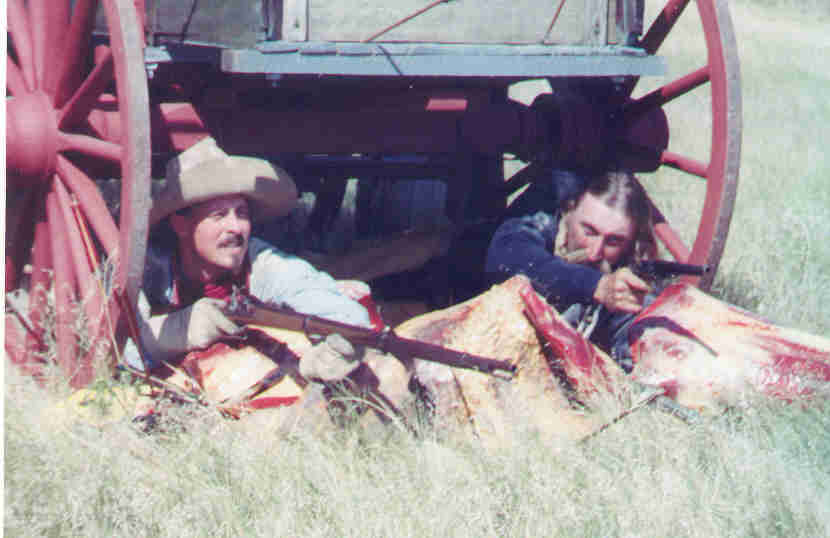 After having been paid off as Scout at Ft. Lyon, CO in Feb. of "69" Bill was commissioned as a U.S. Deputy Marshal and sent after Horse Thieves. One man, Bill Bevins, escaped after the first capture. Here Bill watches closely as the bad man Bill Bevins picks cactus out of his feet after his second capture.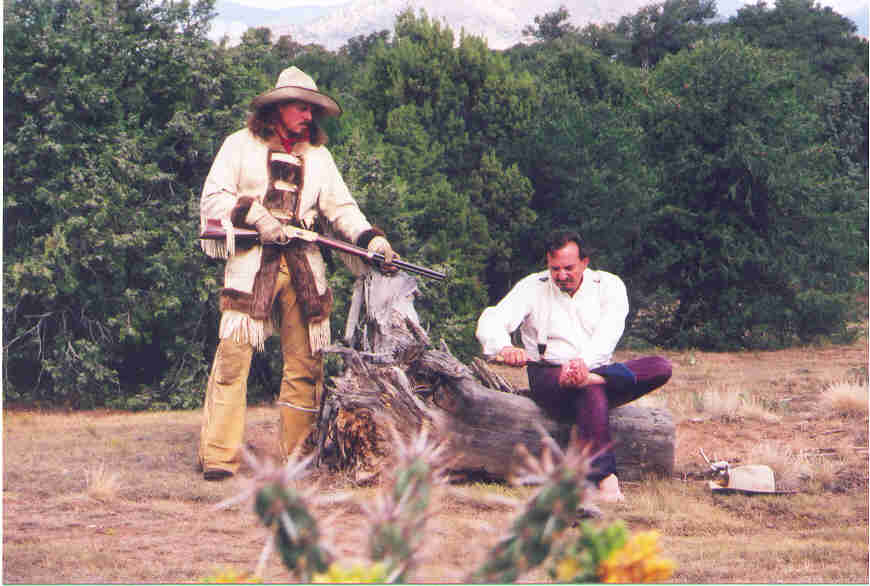 During his career as a scout
for the Army Bill was often supplied with a govenment
mule while on courier duty.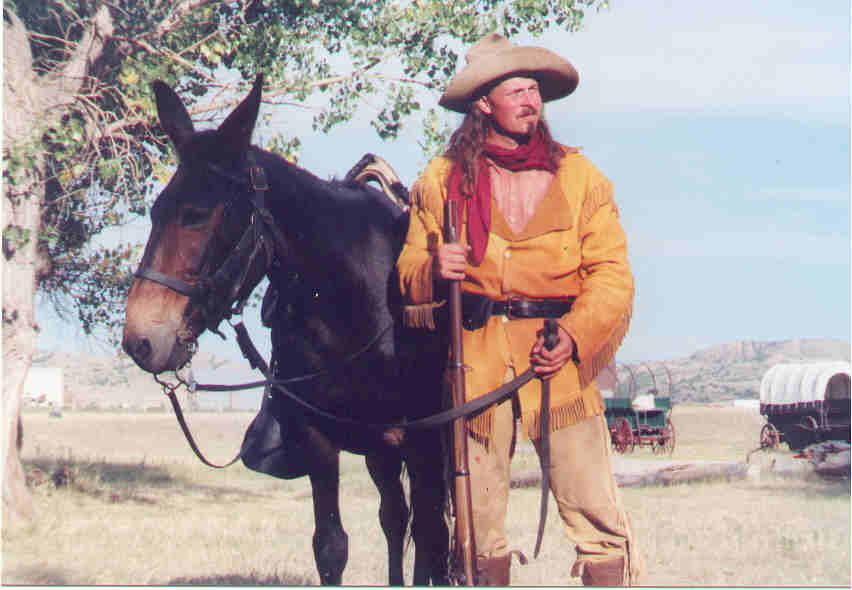 Ever wary of Indians on the trail, Bill
keeps a sharp lookout as he delivers dispatches from
Fort Dodge to Fort Larned in the late Spring of "68"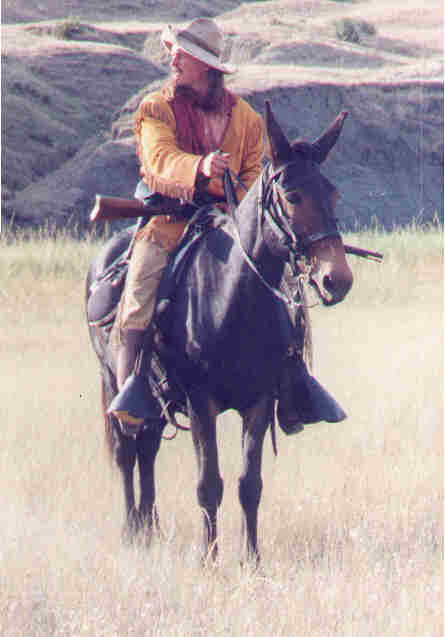 In January of 1872, along with George Custer, Bill guided the Grand Duke Alexis,
third son of the Czar of Russia, on a Buffalo Hunt. Here the Duke, Custer and Bill dine on the Red Willow Creek and enjoy the landscape near modern day Hayes Center, NE.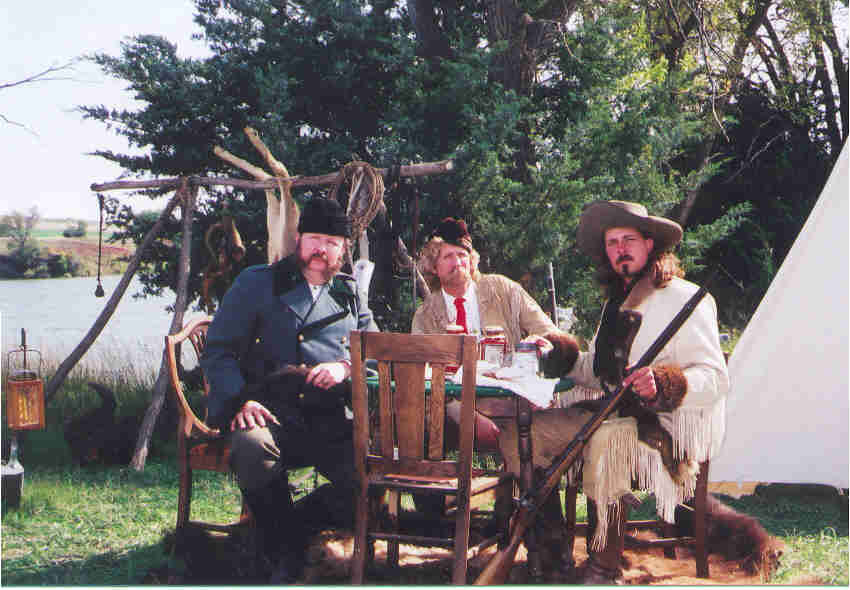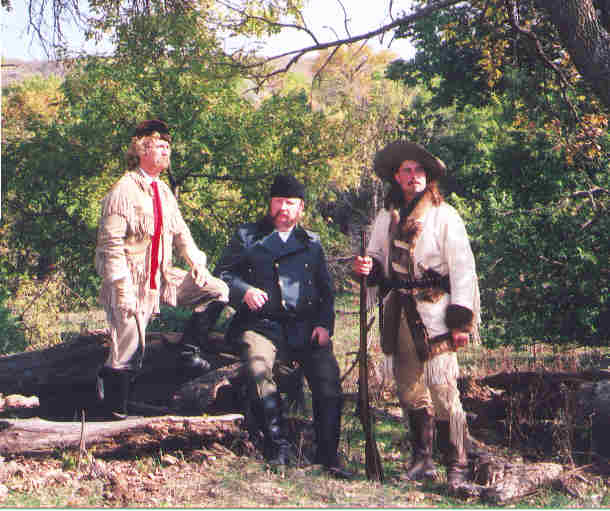 Learning about the life and times of William F. Cody as a young buffalo hunter is what you'll experience when you watch Kirk Shapland portray the legendary "Buffalo Bill".
You will gain an understanding of Cody's various endeavors including founding the town of Rome, as a scout, buffalo hunter and his involvement
with the Fort Hays military post. Kirk has done extensive research to become "Buffalo Bill" not only in character, but in his weapons and his
recreated buffalo camp as well. If you enjoy learning about frontier history, then you will love the Cody of Plains presentation.

Ruben Schuckman
Hays Convention & Visitors Bureau
1301 Pine, Suite B
Hays, KS 67601
Phone (785) 628-8202
Fax (785) 628-1471
HAYS KANSAS - "A Great Place to have your next Convention"
1-800-569-4505
www.haysusa.net