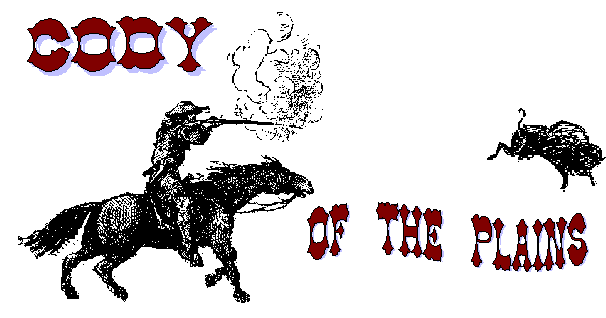 Presenting the Official "Buffalo Bill" Cody of Hays, Kansas - Kirk Shapland!
| | |
| --- | --- |
| | The care and research Kirk has put in his portrayal has recently been recognized by the city of Hays, Kansas one of Cody's early "stomping grounds" by proclaiming him the official Bill Cody of Hays. Here you see him accepting his award from the Mayor of Hays. |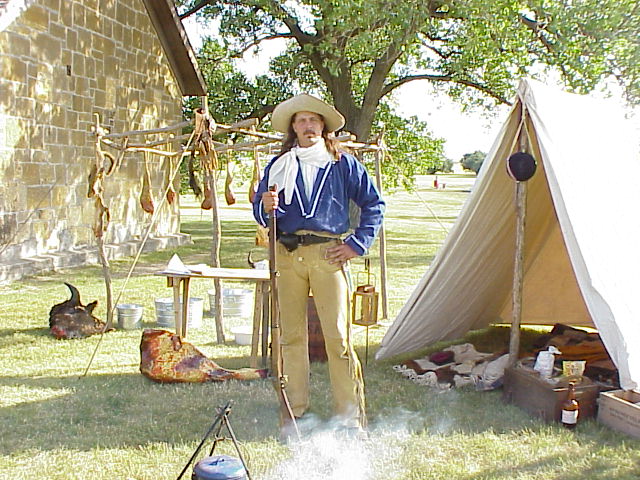 | | |
| --- | --- |
| | Photo of Kirk seated on buffalo robe, holding a reproduction of 1866 Alin conversion of 1863 Springfield rifled musket, Bill's favorite gun for hunting buffalo. Bill found this gun to be of such service, that he named it Lucretia Borgia after a character in a play by Victor Hugo. |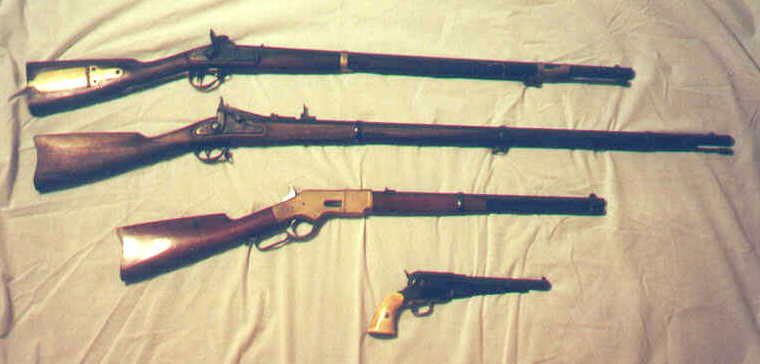 Some of the guns Kirk uses to display the type of weapons Cody chose.
L: Kirk performs in the street in
front of the Historic Franklin Hotel in Downtown Deadwood, SD. During the AFOWR sanctioned competition during Wild Bill Days.

Right : Yet another look for young Cody of the Plains here in front of the fur traders at
"Buckskin Joe" Old West Theme Park just outside Canon
City, Co
The camp at Old Pard's Day held last May at Fort Hays.
Where the new prop hanging deer was used for the first time.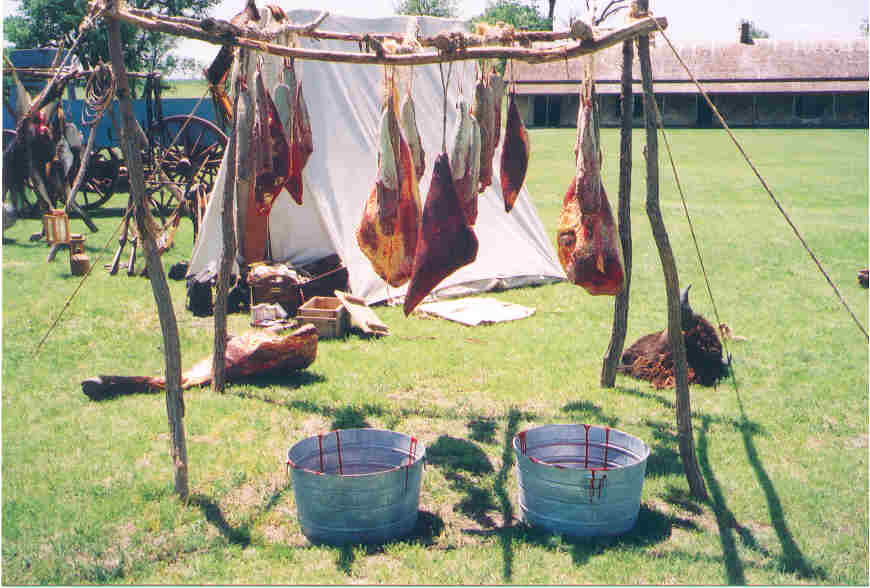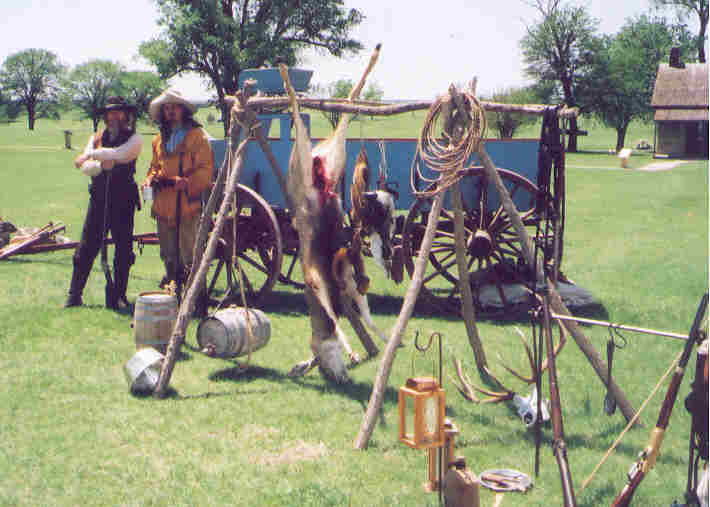 In camp at Dodge City Front Street Museum during the
Cowboy Heritage Festival.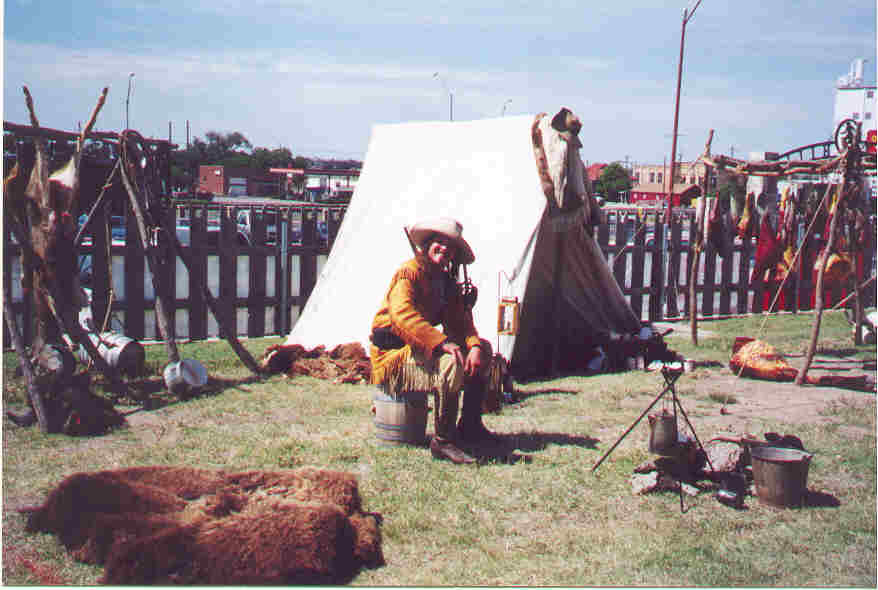 Four of a kind.
Kirk with three otherBuffalo Bills at Buffalo Bills Birthday party held
annually at the Lookout Mountain Gravesite and Museum.